The role of Generative AI (GenAI) in job search
Generative Artificial Intelligence (GenAI), the type of AI used by the now famous ChatGPT, once a futuristic concept, is an integral part of our lives. It has transformed various fields and has had a significant impact on the job search landscape. In fact, in Saleforce's September 2023 updated report, it is stated that 70% of Gen Z report using GenAI, and more than half of them trust the technology to help them make informed decisions (with 75% of the users looking to automate tasks at work and using it for work communications).
GenAI can automate many repetitive tasks involved in job searching, such as writing cover letters and resumes, customizing job applications, and crafting responses to potential employers. This can free up job seekers to focus on more strategic aspects of their job search, such as building relationships and developing their skills. In another spectrum, GenAI is also creating new opportunities in the job market – like prompt engineers, large-language model engineers, Artificial Intelligence trainers, and Artificial Intelligence ethicists. We have prepared this guide to help you understand how to use GenAI to put you at an advantage (or perhaps to keep you from being disadvantaged) in your job/internship search journey. When we refer to any "GenAI" tool below, it broadly covers all GenAI tools in general, including OpenAI's ChatGPT, Google Bard, Meta's Llama, etc., and you can pick your preference or use several of them to cherry-pick the best results. While this article is written for Job Search within Singapore, please feel free to replace "Singapore" in any GenAI prompt templates below to use it more broadly or for other countries/regions.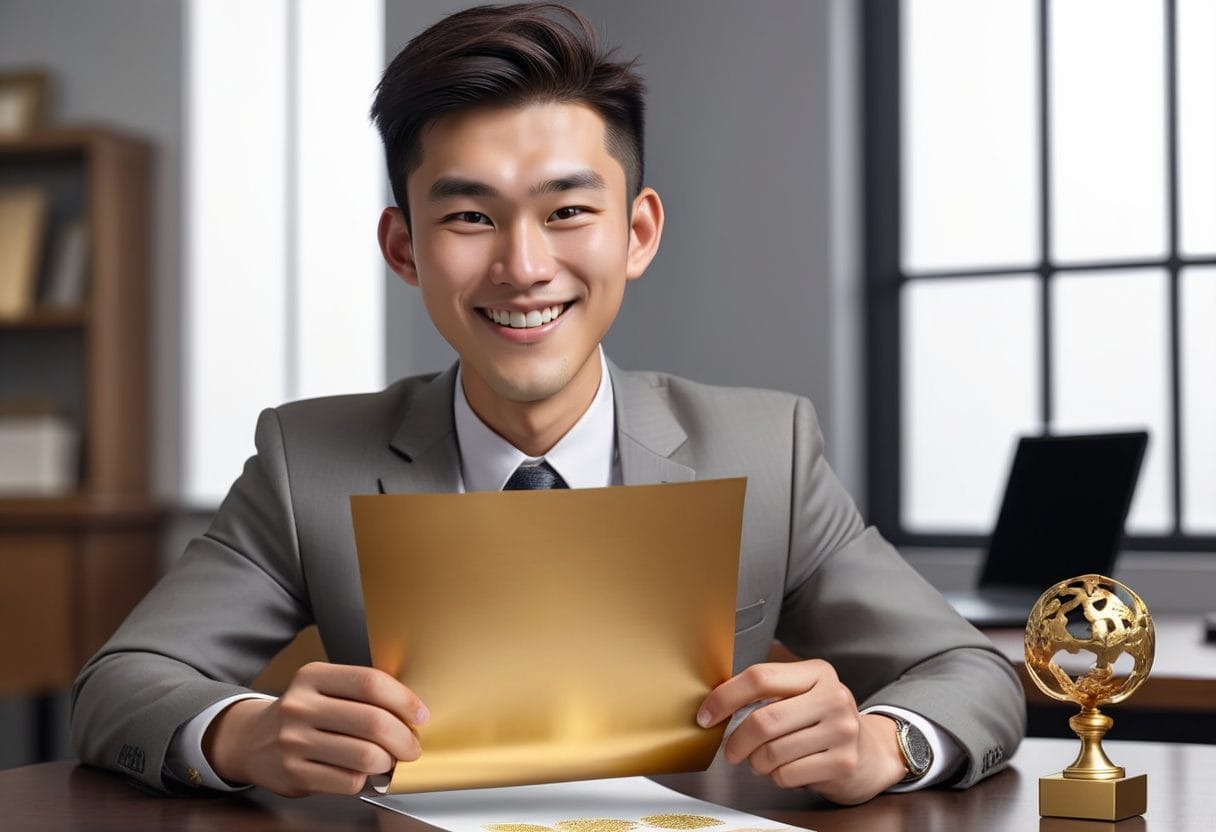 Researching Companies with GenAI
Often, the candidate who stands out in a job interview is someone who can understand the potential opportunities and challenges in the industry/market of the applied company's role. Compile your research data, and you can memorise some essential facts (double-check them for accuracy in case of AI hallucination) to demonstrate your ability to tailor your answers to questions relating to your interest/knowledge in the industry context.
GenAI (ChatGPT) Prompts for Researching Companies
Provide a comprehensive market research to analyse the [your related industry] industry in Singapore and help identify potential opportunities and challenges for expanding the customer base, locally and globally, for existing companies in Singapore.
Provide a research report to compare and analyse the [type of product or service] market across [different countries or regions] and Singapore.
Provide a comprehensive overview of employers' preferences for hiring in Singapore's [related profession] profession within the [your related industry] industry
List the most critical developments in Singapore in the [your related industry] industry within the last five years.
List Singapore's most notable leaders or influencers in the [your related industry] industry within the last five years.
Preparing for Interviews with GenAI
An essential condition for snagging your dream job is making an impression during your interview. Apart from the research work described above that helps you lay the groundwork for tackling tough questions, GenAI can also help build your confidence by preparing you for the interview.
GenAI (ChatGPT) Prompts for Interviews Preparation
Provide me with interview questions that I might be asked during [a job / an internship] interview for a [your interviewed role] role. The questions should relate to the following context: [specific topics for your practice].
Role-play a [job/internship] interview scenario with you as the interviewer and me as the candidate. I'm applying for your company's [your interested role] position. Your company is [the company name], which is [short description of the company industry and the product/service it is providing]. Your role is to ask me the interview questions individually and wait for me to answer each question. You can ask follow-up questions based on my responses, but only up to 2 questions before changing to other questions with a new context. You can ask technical/skills-related, close-ended, open-ended, behavioural, or out-of-the-box questions. You can start with the first question now.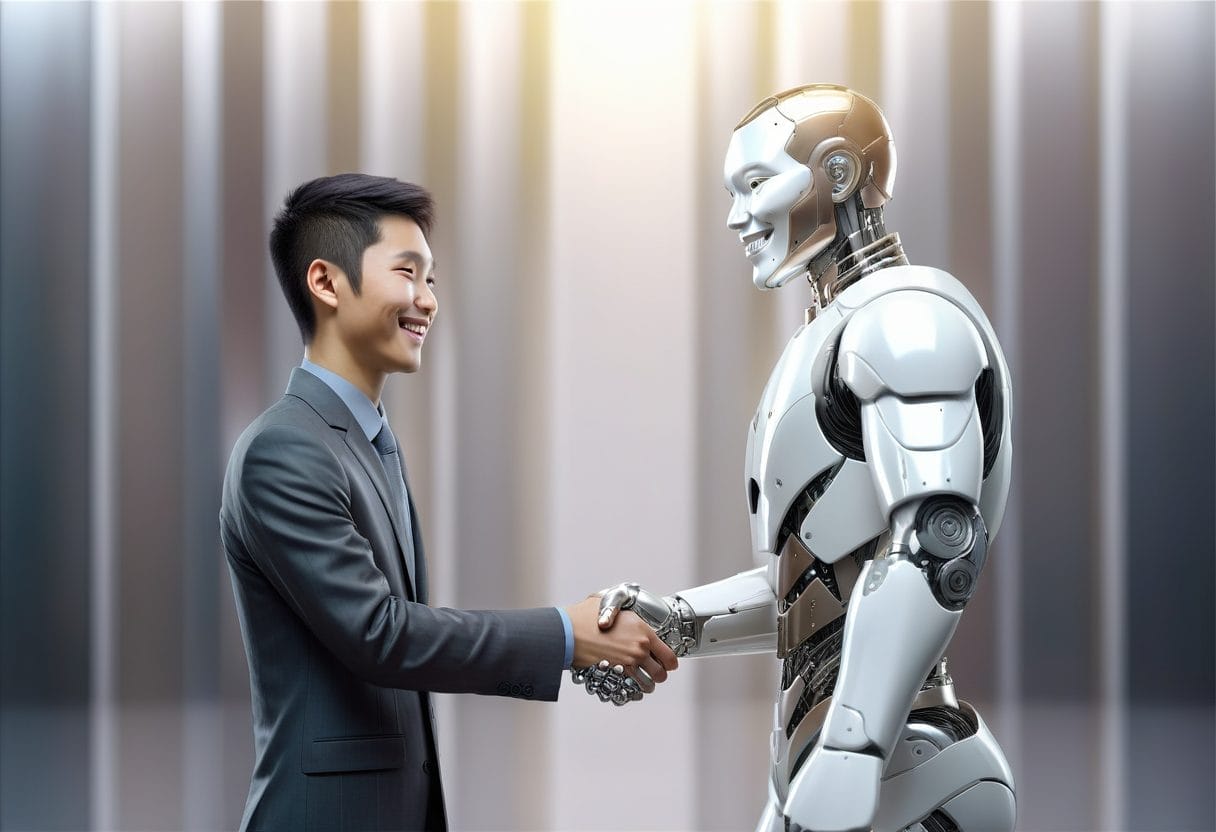 It will be good to prepare for behavioural interview questions (questions designed to assess your skills and abilities by describing how you have behaved in the past in similar situations) using the STAR method. The STAR method can help you to answer these questions clearly and concisely and, at the same time, highlight your most relevant skills and experience.
To use the STAR method, follow these four steps:
Situation: Describe the situation that you were in or the task that you needed to accomplish.
Task: Explain what your responsibilities were in that situation. What role did you play?
Action: Describe your action to address the situation or complete the task.
Result: Share what outcomes your actions achieved.
GenAI (ChatGPT) Prompts for Preparing for Behavioural Interview Questions
For this behavioural interview question: [interview question], please provide an answer in STAR format, highlighting the following: [any points on the situation].
When using the STAR method, it is crucial to be specific and to focus on your actions and accomplishments. Avoid using generalizations or vague statements. Given that we have suggested using GenAI for generating some answers above, we want to emphasise that whatever is suggested by GenAI should only be used as examples to give you some ideas. Critically, you should use your actual situation to illustrate your skills and experience.
It is also essential to practice your STAR responses ahead of time. This will help you to deliver your answers confidently and concisely.
Using GenAI to Generate Job Search Tips
Of course, you can also ask your GenAI coach for job search advice.
GenAI (ChatGPT) Prompts for Job Search Advice
Provide comprehensive advice on [searching or applying] for a [specific role or internship] role within Singapore's [related industry] industry, including valuable strategies and tips.
Please recommend job titles that might interest me based on the following information about my background:

Skills and Qualifications: [Your skills, training, certifications and qualifications.]
Level of experience: [Your current level of experience]
Interests: [Your professional interests, career aspirations]
Preferred job industry: [Your preferred industry, if any]
Leveraging GenAI for Resume and Cover Letter Writing
Resume and cover letter creation, often seen as a chore, can now be a breezy experience by leveraging GenAI.
GenAI (ChatGPT) Prompts for Creating Resume / Cover Letter
Write a personalized cover letter in less than 250 words for applying for the position of [your applied role] at [company name] in Singapore. The position requires the following skills and experience: [related job skills, experience]. The position also requires the following responsibilities: [related job responsibilities]. Emphasise how I can contribute to the company's success. The cover letter should be written in a personalised, conversational and professional tone, and make reference to my resume below: [shift+enter, then copy and paste your text resume]
Write a compelling executive-level professional summary in less than 250 words by referencing my resume below: [shift+enter, then copy and paste your resume]
Write a results-based, persuasive resume for applying for a [your preferred role] position in the [your preferred industry] industry in Singapore. It should highlight the following achievements: [your achievements with metrics], and showcase the following skills and experience: [your core skills and experience]. Additional inputs can be referenced from my resume below: [shift+enter, then copy and paste your text resume]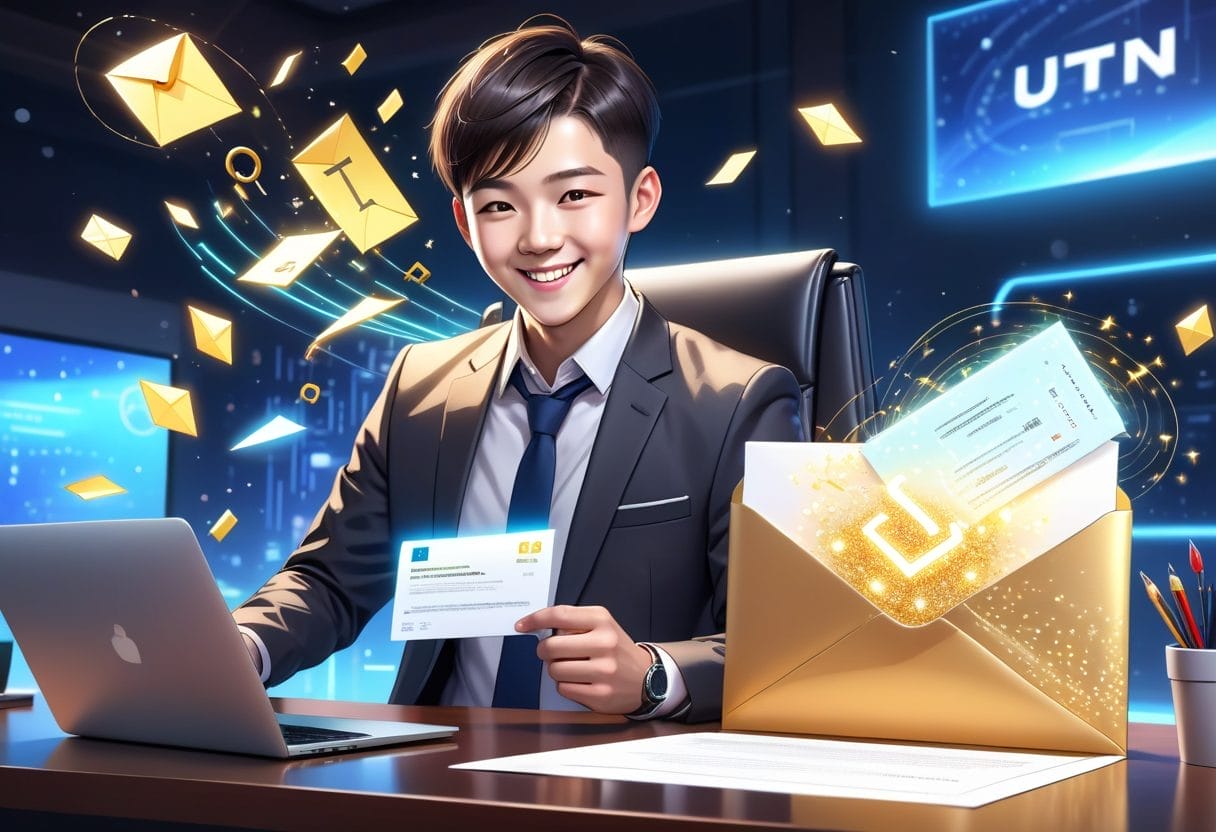 Advancing Your LinkedIn Profile with GenAI
Making an Impressive Headline Using GenAI
You can undoubtedly use GenAI as your social profile ambassador. One approach is to make a compelling LinkedIn headline by leveraging GenAI to articulate your job title, skills, and market value. Remember, leaders share dreams, not facts. Spin your headline with GenAI to let it seize the recruiter's attention.
GenAI (ChatGPT) Prompts for Creating Your Social Profile
Write me a creative and impressive LinkedIn headline in less than 220 characters to target a [your preferred role] role focused on [ideal company's mission/objective].
Write me an impressive and engaging LinkedIn headline in less than 220 characters for a [your preferred role] in the [your preferred industry] industry. Include the following key traits: [your experience / core skills].
Wrapping It Up
Maximizing Benefits of GenAI in Your Job Search
To maximize the benefits of GenAI, focus on using clear and specific prompts. It can be your job hunt aide, but you must guide it correctly with more precise inputs and keywords. Don't hesitate to iterate until you get the perfect output. Be patient; it may take several tries to get your ideal results.
Dos and Don'ts While Using GenAI
Given GenAI's power, it's crucial to use it responsibly. Do harness its strengths for research, planning, and suggestions, but don't ignore its limitations – it's not an authoritative source. Do personalize its outputs. Don't use raw outputs as final products. Do remember it's a tool, not a substitute for your hard work and talent. With the proliferation of the use of GenAI to improve resumes and social profiles, one main differentiator in how you stand out when compared to others will likely be determined by how you add that human touch element to the hiring process – do check out our Singaporean's guide to getting that internship for more important points beyond the use of GenAI.