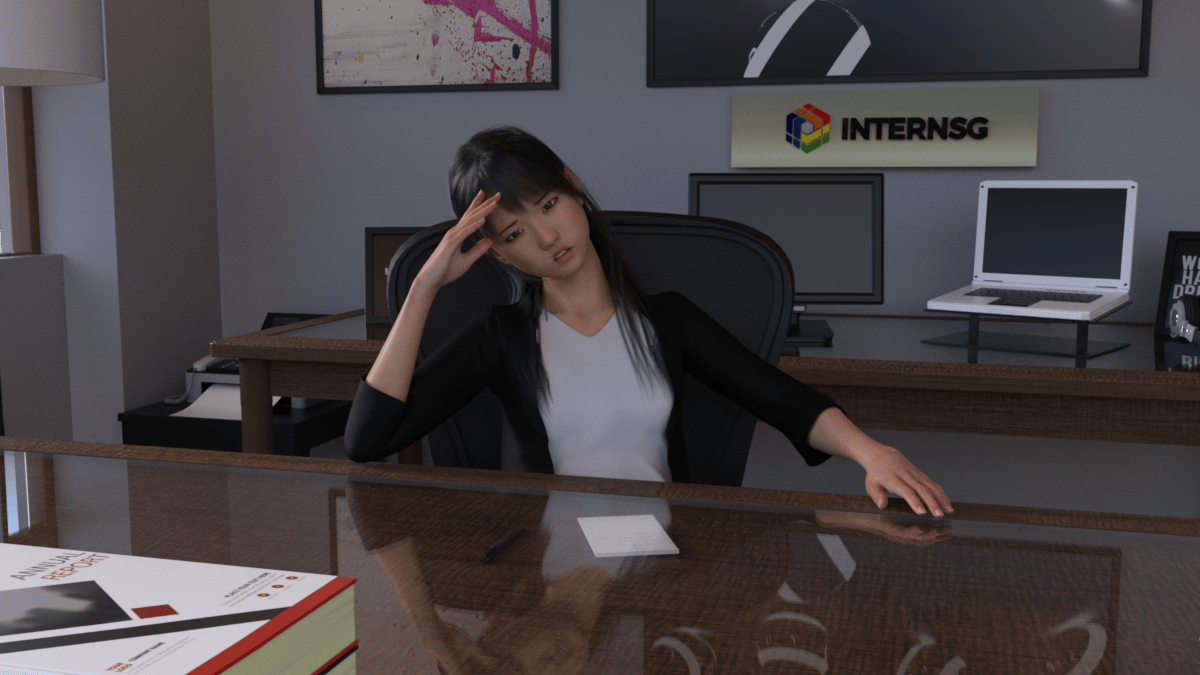 As a student or recent graduate, it is common to have little work experience. Hence we have prepared this easy-to-follow guide to recommend what you should do to clinch your first internship or fresh graduate job.
There are already numerous generic internship resume articles, so we will not write another just for SEO purposes (like real lar). This guide is written specially in the Singapore context – and also it is in point-form / checklist format; as we all know, you Gen Zs are used to TLDR for everything. The best way to use this is to copy and paste everything below into your note application (save the trees) and mark them off when completed ( [ ] -> [X] ).
Start With Your Internship Resume / Fresh Grad Resume
An internship resume is a document to showcase the skills, experience, and qualifications of a student applying for an internship position. In the context of a recent graduate, this is the same document used to apply for a fresh-graduate job, and we will use the term 'internship resume' to encompass both types.
Formatting Your Internship Resume Correctly
You can find many free resume templates online; it is up to your preference what style you choose, but the following guidelines are essential to formatting it correctly:
[ ] Use 11-12pt font size for standard text, 14-16pt for section titles and headers, 1-inch margins and lots of white space to make it easy for the hiring manager to read quickly.
[ ] Make sure your resume is one to two pages long unless you have enough work experience to warrant more pages.
[ ] Include a header with your name, phone number, email address, and social media links at the top of your document before any other sections, such as education or work experience, appear. (More tips on this are below.)
[ ] Write an internship objective statement before listing any previous work experience that may be relevant regarding skills gained or knowledge acquired from working there. (More tips on this are below.)
[ ] Follow a reverse-chronological resume format, which places your most recent accomplishments at the top of the document.
[ ] Include your name in the filename of your resume, and submit your resume in a .docx Word format (avoid pdf) to ensure compatibility with automated resume parsing systems.
[ ] Avoid headers, footers, tables, columns and WordArt to ensure compatibility with automated resume parsing systems. We know some fancy templates look great, but what's their use if the hiring manager doesn't even get to see your resume because the resume-parsing machine eliminated it?
Add Your Contact Information
[ ] Start your resume with your name, phone number, and email address.
[ ] Add any social media handles or websites to help showcase your skills and experience more effectively (make sure you 'sanitise' your questionable social media posts first).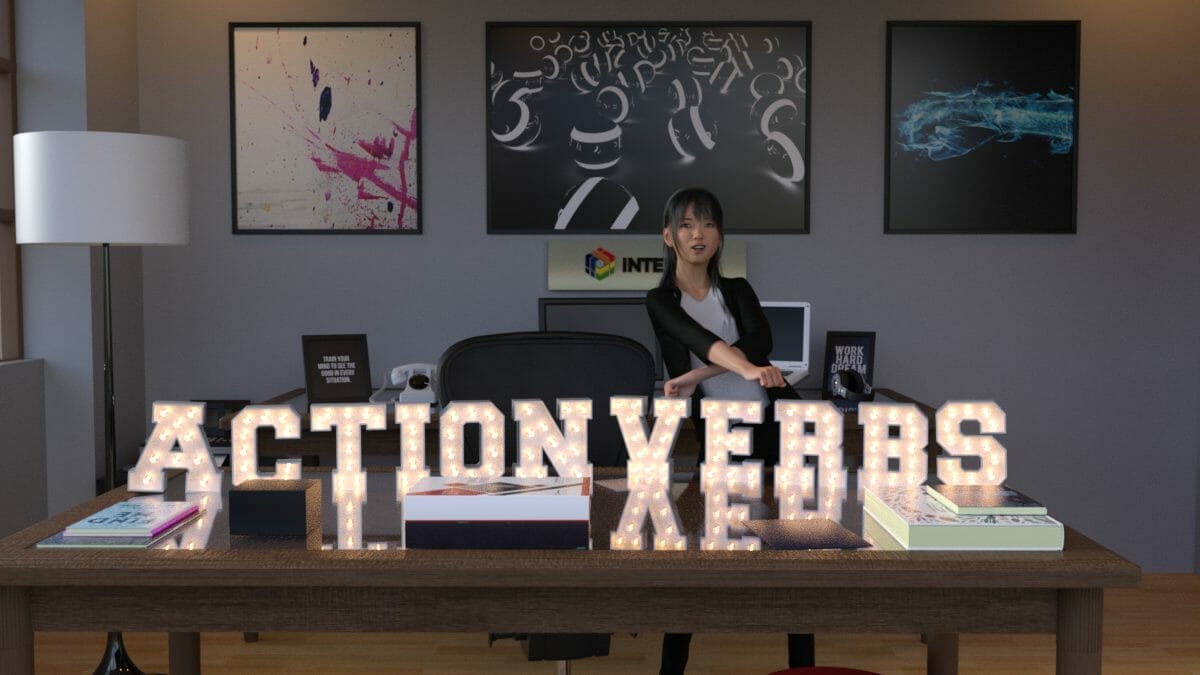 Optimise Using Action Words to Showcase Your Skills and Interest
Before we get into the details of the different resume sections above, there is a crucial tip on how to maximise the impact of your writing whenever it is relevant to your resume – use action words!
[ ] Identify your skills and interests: Start by identifying the skills and interests that you have, such as programming, managing servers, public speaking, etc.
[ ] Craft action statements using action verbs to highlight your responsibilities and accomplishments related to these skills and interests on your resume or application form for an internship position.
[ ] Try following this formula when writing your action statements: Action Verb + Task + Result Statement (e.g., Increased voting participation by 25% in a student election by advertising the election on Facebook and Twitter).
[ ] Be specific: Be as straightforward as possible when describing tasks and results so potential employers can easily understand what you accomplished with your previous experience/skillset to make an informed decision about hiring you.
Include a Super Zai Internship Resume Objective
[ ] After your contact information, start with a Super Zai Internship Resume Objective – a powerful statement highlighting your most marketable character traits, relevant skills and abilities. It would be best if you tailored it to the specific company you are applying for an internship to stand out from other candidates.
An impressive resume objective is important because it will help you stand out from other applicants and get your foot in the door for an internship position. By crafting a compelling statement showcasing your strengths, you can show potential employers that you can meet their expectations. Additionally, having a solid objective can help make up for any weaknesses in your academic or professional background.
Here is an example statement: 'My internship objective is to fully engage myself in propelling Singapore IDEAcademy's image with innovative marketing activities – to make a difference to the outcome of IDEAcademy marketing deliverables within the allocated budget and cost. Having taken part in Singapore IDEAcademy's STEM invention conventions over multiple years, the offered position aligns with my passion as a serial innovator.'
Display Your Education and Training (Courses)
[ ] Include the name and location of your university or educational institution in your resume.
[ ] List your degree, intended major, and expected graduation date.
[ ] Highlight any honours, awards or scholarships you have received during your studies and relevant coursework that can validate skills for the position you are applying for (e.g., Design Thinking Bootcamp @ NUS).
[ ] If you have participated in any study abroad programs or other activities that enhance your education or professional development, include them in this section (e.g., Student Exchange Program @ Technical University of Munich, Germany).
Time to Haolian – Showcase Your Achievements
When preparing an internship resume, it is essential to include achievements that will make you stand out from the competition. Examples of achievements that you can have on your resume for internships include the following:
[ ] High grades in key classes
[ ] Well-received school papers
[ ] Personal projects such as freelance work, volunteer tasks, clubs and groups, etc.
[ ] Commendations and compliments from teachers and employers
[ ] Awards and honours
[ ] Leadership positions held (e.g., president of a club)
[ ] Certifications earned (e.g., CPR certification)
[ ] Publications written (e.g., magazine articles or book chapters) or podcasts/videos created (e.g., video presentations).
[ ] Military accolades (if you have served National Service, you can include any notable achievements you got during your service).
Leverage your Hobbies and Interests
[ ] Include relevant hobbies and interests on your internship resume can highlight your strengths, such as creativity, athleticism, people-orientation and analytical ability.
Including your hobbies and interests can also help recruiters see how your interests relate to the position they are hiring for. It also shows that you have an active lifestyle outside of work which will help them determine if you are a good fit for their company culture.
Double Confirm – Proofread Everything Carefully
[ ] It is essential to proofread after you complete everything. Typos and other mistakes on your resume can easily make a negative impression on the employer, potentially costing you the opportunity. It can also distract from your qualifications and achievements, making it harder for the reader to understand what you have to offer. Also, misspelt words or incorrect grammar make it seem like you are unfamiliar with basic concepts or unable to communicate effectively in English. Therefore, you must take the time to carefully review your resume before submitting it so that there are no errors that could hurt your chances of getting an interview call-back.
The primary purpose of an internship resume is to demonstrate your interest in the company/industry you're applying for and highlight your relevant skills and experience. You should check to ensure you have included all pertinent academic achievements or certifications that may help you get the position you seek. In addition, it's essential to remember any volunteer work or extracurricular activities that have helped develop your skillset further.
Finally, ensure your resume contains accurate contact information so potential employers can easily reach out if they need additional information about your application.
Submitting Your Resume
When contacting a hiring manager for an internship/job, your approach must be friendly and professional. Your email/submission should include the following:
[ ] A brief introduction of who you are and why you are interested in the position
[ ] A link to your resume or CV so that they can review your qualifications
[ ] A statement indicating that you are available for an interview at their convenience
[ ] Any relevant questions or comments about the job or company that show your interest in the position
Be Kiasu – Maximise Your Chances of Getting Relevant Jobs
[ ] Contact your college's career services centre (the ideal place to start your search): Connect with your college's career services department as early as possible to ensure you have access to the most up-to-date internship listings and resources.
[ ] Network with professionals related to your field: Use social media platforms, LinkedIn, and websites like INTERNSG.com and Clublance.com to connect with professionals who can help you find relevant internships that suit your interests and goals.
[ ] Contact the alum network: Contact the alum network at your college to find out if you can make any connections with hiring managers at these companies. Ask them if they know anyone who could offer an internship or entry-level position. You can also ask if they can proofread your resume before sending it out to ensure everything runs smoothly, and you might even get favourable recommendations.
[ ] Reach out to other people who are part of your Network. They could include professors and advisors, colleagues and peers, high school contacts, relatives, relatives of peers and community professionals. Tell them you are looking for an internship in their industry or someone who may have connections to help you find one. Ask them if they know anyone who works in your desired field or has connections that could help you find an internship opportunity more quickly.
[ ] Attend career fairs (both conventional and virtual): hiring events are an excellent avenue to be exposed to opportunities; be sure to research any companies before attending one of these fairs to make a good impression on potential employers during interviews or application submissions!
[ ] Research potential companies related to your field of study: Cold calling businesses and offering yourself as an intern is a proactive way for students without much experience in a particular sector or industry to be noticed by hiring managers. Cold calling may require more effort but may get your foot in the door for an internship position that may otherwise not be known! We have heard numerous stories of interns getting their jobs this way!
Don't Kanjiong Spider – Prepare for the Interviews
[ ] Before the interview, research the company and the position you are applying for to familiarise yourself with its culture and mission statement.
[ ] Prepare questions that will help you learn more about the company and position to show your interest in them during the interview. Seriously, no cap – this is important. From our experience, it is usually the questions, not the answers, that differentiate the candidates!
[ ] Dress professionally for each interview so that you make a good impression on potential employers from start to finish throughout this process.
[ ] If it is online, ensure that your computer or mobile device's webcam and microphone are tested to be working beforehand, so you don't face any technicalities with your potential employer during the interview process. Also, ensure adequate lighting in the room where you are conducting your internship interview via video chat to look professional.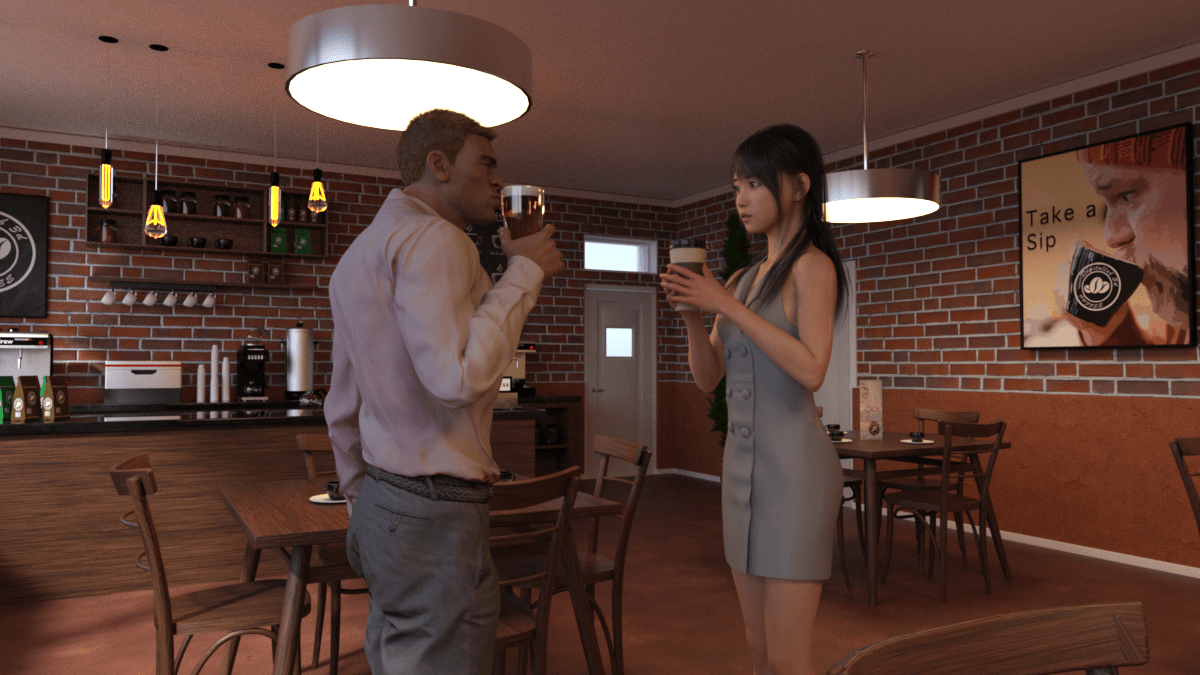 Lim Kopi – Staying in Touch with Contacts After an Internship
As per the Chinese saying: Guanxi (relationship) is everything. Connections will help you navigate better in your life (career and other aspects of life). So staying in touch with your contacts will extend the benefits beyond the internship/job itself.
[ ] Follow up with your contact after the internship is over. Thank your contacts for their help and advice, and let them know how it went.
[ ] Connect with them on social media platforms like LinkedIn or Twitter if they are already active. By engaging with them on social media, you can show that you would be a good fit for its culture.
[ ] Send occasional updates about your progress in your field of study or career aspirations to keep them up to date on what you are doing now that you have completed the internship program with them.
[ ] Offer to help out or provide assistance if they need it in return for all the help they gave you during your internship with them!
Where Are My Resumes Templates?
In case you missed the Google search link above, here is the link again where you can find many free resume templates online; The point of this guide is not to provide yet another internship resume template as we feel it will just be superfluous. Having said that, if you get through the checklists above, you should slay it and be able to secure an internship soon!