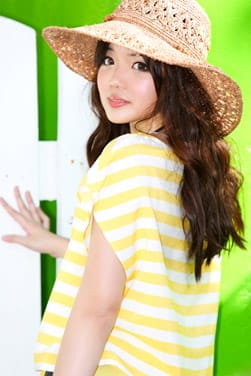 Most of the InternSG readers might have remembered Jeraldine Phneah from her feature with us in 2012 about her internship at the Public Service Division, Prime Minister's Office.
Jeraldine Phneah, 22, is currently an undergraduate in NTU reading Communication Studies and Public Policy & Global Affairs. The Victoria JC Alumnus went on a six month journalism internship to Hong Kong and her stint was partly sponsored by the National Youth Council's Youth Development Grant.
When she returned, she joined Miss Singapore and used it as a platform to raise awareness for her petition to reintegrate the elderly in Singapore through the reintroduction of dialects on local media. The campaign has been featured in several publications such as The Straits Times, Shin Min Daily and Yahoo Singapore.
Today, we hear from her about her recent journalism internship in Hong Kong
Why did you decide to intern abroad? Why did you choose Hong Kong?
The NTU Wee Kim Wee School of Communication and Information offers students the opportunity to go on a 6 months internship overseas or locally.
There were several firms offering a journalism internship. I chose Hong Kong because of all the available countries consisting of Singapore, Nepal and Cambodia, the city had the highest press freedom index. To me, the true responsibility of a journalist is to report the news in a truthful, unbiased and apolitical way and that the purpose of journalism is thus to provide citizens with the information they need to make the best possible decisions about their lives, their communities, their societies, and their governments. Hong Kong was the only place that would offer me this opportunity.
How did you manage to secure the Hong Kong internship?
The company, Sing Tao News Corporation, only offered one place to a student from my faculty. The application process was a very stressful one for me. There were many strong applicants and the odds were not in my favour because at that point in time, I had not taken any courses in journalism and I did not speak Cantonese at all.
To gain an edge over my competitors, I set up a digital portfolio at www.jeraldinephneah.com where I showcased my photography skills and writing skills. I think it was my hard work and sincerity which landed me the place.
What kind of challenges did you face during your internship?
The first three weeks was a very stressful one. I was facing a lot of problems due to problems with my accommodation and language barrier given that I did not understand a word of Cantonese and had so much trouble reading traditional han characters.
How do you feel about your job? What are some of the interesting experiences you had?
I think it is extremely meaningful. I think that a journalist can really make a difference in giving a voice to the voiceless.
One of the most poignant events I covered was the Hong Kong Dock Strike 2013. It was a 40-day labour strike at the Kwai Tsing Container Terminal It was called by the Union of Hong Kong Dockers (UHKD), an affiliate of the Hong Kong Confederation of Trade Unions (HKCTU) on 28 March 2013. It was a meaningful experience because having followed them closely and spoken with some of them, I gained a better understanding of the plight of the working poor and the conditions they face.
Other causes I helped to raise awareness for was the plight of poor Hong Kong residents living in subdivided flats and the severity of ivory trade in Hong Kong.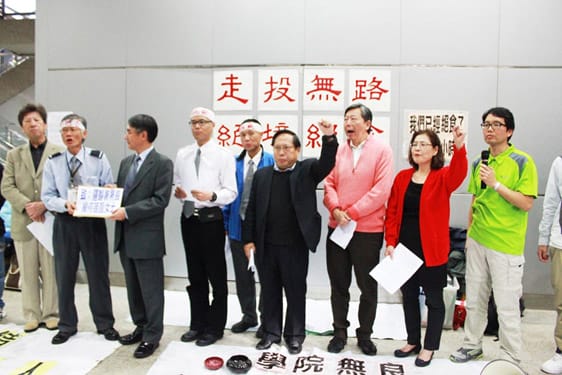 What kind of inspirations or thoughts did you gathered from working in Hong Kong?
Hong Kong people have really inspired me with their active citizenship. The city is made up of proactive and courageous people who stand up for what they believe in and against all odds. Many of the activists are very vocal, eloquent and convey their ideas with conviction.
On 4 June, they had the Tiananmen Square massacre memorial. A total of 150,000 people braved thunder, lightning, torrential rain and wind for the candlelight vigil in Victoria Park to remember people killed in Tiananmen Square 24 years ago. This really touched me because it showed their commitment to human rights and democracy.
Active citizenship especially among the youth is something I would like to see in Singapore too. I believe that a positive change in society begins with me and hence, I started blogging more about sociopolitical issues to engage other youths. I also started speaking more at events like the National Day Celebration in Hong Lim Park and as a panelist in the JCI Young Active Citizens Forum 2013.
Another quality I like about Hong Kong people is their helpfulness to others. There is this stereotype of Hong Kong people being rude but that is not the case. Many of them have been very helpful to me when I could not speak Cantonese or needed directions. I was not treated any less even though my Cantonese wasn't good.
No place is perfect in the world though. I think that the things I do not like in Hong Kong are similar to what the locals do not – the crowd, pollution, housing prices and income inequality.
What advice do you have for Interns who wish to do internship abroad to prepare themselves?
Before one applies for the job, they should first draw up a budgeting plan to assess how much money they are going to need and how they are going to acquire these funding. My parents agreed to partly sponsor the internship. However, the rest of the money came from the National Youth Council and also savings from my part time job in university.
After they have secured a position, they have to start
Looking for a place to stay, figuring how to get there from the airport
Booking flight tickets
Buy travel insurance
Asking friends who are locals there or who have been there about the country for any information so that one does not get culture shock
Learning a bit of their native language
I am really grateful to the people who provided me the necessary support for me to fulfil my dream.
What inspire you to join Miss World Singapore, and what kind of life experiences have you gained from it?
I started a petition to reintegrate the elderly through reintroducing dialects on free-to-air television and radio. In order to raise awareness for this cause, I decided to join a pageant. I am very thankful because I managed to get the petition featured on The Straits Times, Shin Min Daily and Yahoo! News. This experience also helped me to build confidence as it is rare in Singapore for a contestant to be able to raise awareness for a cause through a pageant.
How can our readers find out more about you?
You can visit my website or connect with me on Facebook, Instagram, Quora and LinkedIn.
---
This is an exclusive interview with Jeraldine Phneah, who have previously contributed several write-up articles to InternSG. You can read more of Jeraldine Phneah's InternSG articles here.
We hope you like our "Featured Student Write-ups" article series. If you are someone, or you know of someone who has an interesting background (having great excellence in extra-curriculum activities, or possessing special talents, or can write really interesting articles), don't miss this opportunity to be featured in this write-up series on InternSG: the most popular internship portal in Singapore!
Please feel free to with a short executive summary of yourself (or the person you are referring to), and we will get back to you with more information.