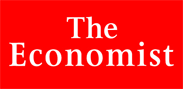 The Economist is seeking applicants for a would-be journalist to spend three months of the summer working on the newspaper in their London office.
Don't miss out this opportunity to work in a world reknowned English-language weekly news and international affairs publication company, and in what could be an extremely rewarding environment. If you are interested in writing about science and technology, don't wait now, click here to view more details!
Update: They are hiring a Corporate Network Editorial Intern as well, who will produce editorial content for The Economist's Corporate Network in Asia.