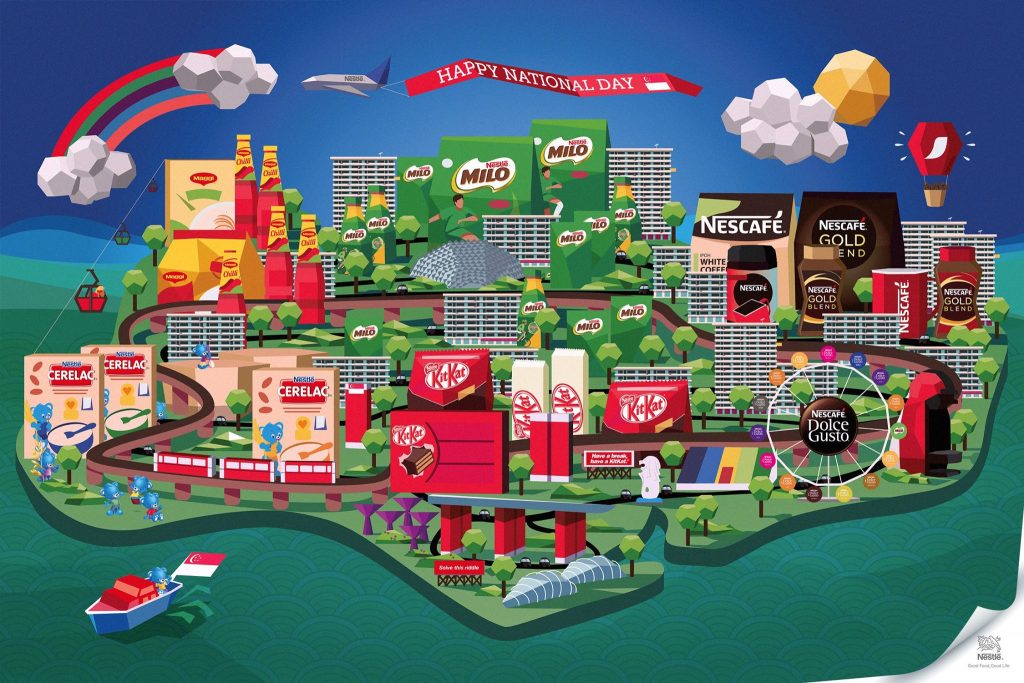 Nestlé is the world's largest food and beverage company. It is present in 189 countries around the world, and its 328,000 employees are committed to Nestlé's purpose of enhancing quality of life and contributing to a healthier future. Nestlé offers a wide portfolio of products and services for people and their pets throughout their lives. Its more than 2000 brands range from global icons like Nescafé or Nespresso to local favourites like Ninho.  Company performance is driven by its Nutrition, Health and Wellness strategy. Nestlé is based in the Swiss town of Vevey where it was founded more than 150 years ago.
Nestlé opened its first Asian R&D Centre in Singapore in 1982. Today, R&D Singapore is one of Nestlé's global network of 40 R&D Centres and responsible for the global and regional product development of Nescafé White Coffee Cup, MILO and the Ambient Culinary business. The centre has a diverse workforce of more than 140 food scientists, technologists, engineers, packaging experts and other operational staff from over 20 nationalities.
Nestlé is looking for a Communications Intern now.