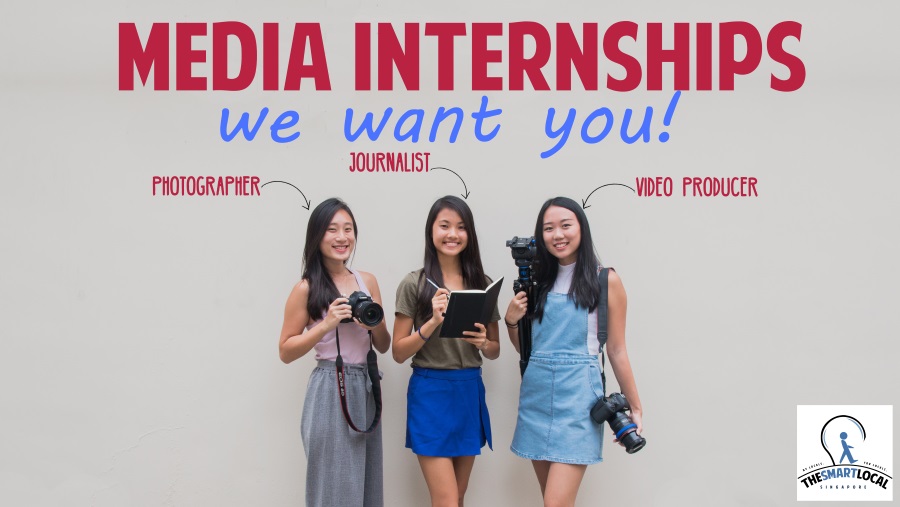 To all fresh graduates, students on gap semesters or those looking to self-source their poly/university internships.
The world has gone digital and if you're looking for a career in the media industry, TSL is the place to be. No cubicles. No office politics. No 40 year old boss who doesn't understand what Instagram is.
Learn how Singapore's leading online publication creates content that reaches over 3 million Singaporeans monthly. Get personally mentored by our team and obtain experiences that will give you that edge employers look for at all your future jobs. If you're exceptional enough, you may even be converted to full-time or have a job waiting for you when you graduate.
TSL is now on their final recruitment drive, accepting applications for the second half of the year – internships start in June-July.  They're looking for journalists, food writers, videographers and photographers. Check out what goes on in their office in their video above and find out why many call this the best internship in Singapore!

Requirements:
Your application letter and portfolio is everything.
All applicants must be able to commit to 6 months. No exception. Take a gap semester if you have to. The learning curve is steep but the skills you'll learn will stay with you for life.
Those looking for industrial attachments: TSL has worked with many unis and polys before and if your course is relevant, you can take up the internship as part of your school's official attachment program.
How to apply:
Your email will be your first interview so be interesting. Send an email to: bryan.choo@thesmartlocal. com with the subject being the position you're applying for.
Send in a conversational 3 paragraph introducing yourself, background, why you think you're suitable, your social media accounts, your period of availability and attach your resume. If you do it right, you'll land yourself an interview. This is a highly competitive position so spend some time on it.
For more information on the positions, the job scope and what past interns have said about us, check out our official internship application page.