You have clinched an admission into university, and committed at least the next three years of your life to a new chapter. Welcome to the adult education group!
Many doors will open for you, and you want to make this chapter a memorable phase without having to call it quits,or sign numerous deferment forms. Here is a listicle that entails tip-offs to undergrads to stay fierce in the focus game. Be like a horse with blinkers on. 
Acquire a Good Command of Vocabulary
Having an impeccable command of vocabulary before you sit for your very first paper or written assignment works like an academic currency. Embarking on your next level of education requires your language abilities to grow as you do. Investing a portion of your pocket money on literary works by acclaimed authors will take you to places. Try being a little exploratory in your daily conversations by using an alternative choice of word in place of the one that you would usually use.
An Hour a Day Keeps the Exam Woes at Bay
Dedicate at least one or two hours of revision every day; doing this will have you patting yourself on the back in no time.
Audio Treats Round the Clock
Set up your playlists and have them in sets of motivational songs – songs that will perk you up and songs that will accompany you during your commute.
Browbeat the Element of Time
As clichéd as it may sound, "Failing to plan is akin to planning to fail!" So do not wait until the eleventh hour to pick up from where your lecturer last left. Once again, you will be thanking yourself for planning ahead.
To-do List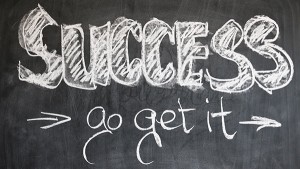 Break the days of the week down into threes or twos and work within those perimeters. Plan your to-do lists in about two to three days in advance and this will train you to develop a prudent attribute. Perhaps creating notes in your smartphones will indeed make you smarter if you ditch papers in a Saving Gaia effort.
Invest in Upgrading Yourself
It could be books, travel, a new skill or even a masterclass. The experiences that you gather in upgrading yourself would be brought forward into producing stellar works during your course. De facto of the day: Learning never exhausts a mind.
Release Those Endorphins
It wasn't for some propagandic reasons that we had to conform to get-baked-under-the-sun P.E. sessions and drills back in our school days. It benefits both your mental and physical well-being. Be it yoga, Pilates, kick-boxing, swimming or even brisk-walking, you can tailor your workout to your lifestyle.
Great Grub Goes a Long Way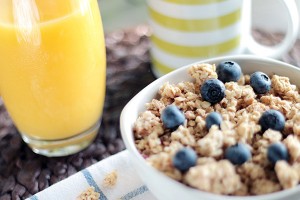 Burying your nose in pile-high books can be really taxing and in the process you need to feed off some good nosh too. It is perfectly fine to reach for those delectable munchies every now and then but do opt for foods that will gift your system with heaps of vitamins and minerals. Stock up on the nuts and figs to keep you going. Treat your body like a well-oiled machine so that it could take us far and beyond in life.
Make Grand Plans
Make plans whilst doing your degree to pursue a career path. The grander the plans, the bigger the accomplishments are likely to be.
Profile
Famed as the "Doyenne of Listicles" Gizelle A M is currently pursuing Bachelor of Arts in Liberal Studies with concentration in Mass Communications with Oklahoma City University in MDIS. After bidding farewell to her day job of subtitling with Mediacorp and her position as a sub-editor with an offshore magazine, Gizelle started treading on off-the-beaten tracks and spinning all of her escapades into travel stories that have seen print. A food aficionado by day and a film critic by night, Gizelle bakes for her loved ones, her forte being vegan chocolate desserts.