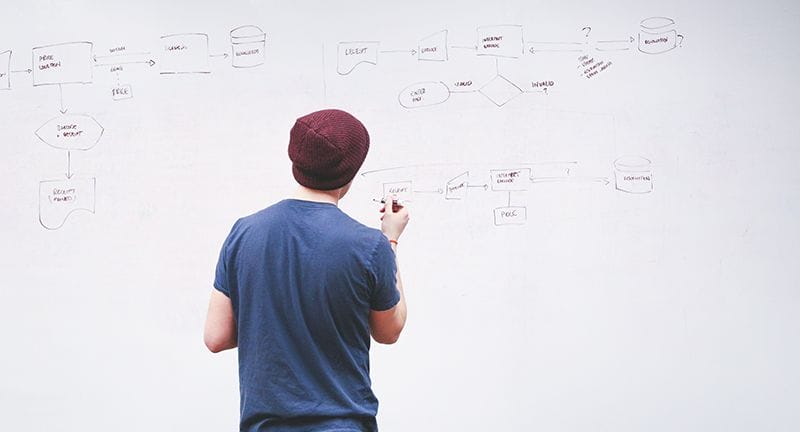 Every startup hires interns. If not, almost every one. They're a good way to introduce students to the world of entrepreneurship or the working world in general, and also to inject youthful energy into the team, as any innovative enterprise would need. Much has been written about hiring interns on Tech in Asia, so here's a 'toolkit' to make sure you know how exactly to go about it!
1. Know the seasons
In Singapore, due to educational semesters and cycles, we usually get three main batches of interns, although a minority will be available off these main 'seasons':
January to June: Guys who are fresh out from NS and waiting for university (Group I)
May to August: Current (local) university students doing summer internships (Group II)
September to December: Polytechnic students doing their industrial attachments (Group III)
2. Know the channels
Of course, for each batch, there are different ways hire and reach out most effectively. If we follow the above three bullet points respectively, here's a basic summary (and are all FOC):
InternSG, StartupJobs, Jobstreet, standard job search websites (I)
Reach out to schools and get employer access to career portals (II)
Submit an "internship proposal" to the respective career office (III)
(I) In general, writing and positioning the job posts are important too. For the guys in the first group, the prospect of not doing admin work and having the title of "intern at a startup" on their CV in future will excite them though. Ensure your job post gives them the idea of working at a fun company and doesn't sound like your typical paper-filer kind of position. For instance,
Instead of: you will assist with business development in a fast-paced environment.
Try: as an intern, you can expect to dabble in business development in Singapore's fast-growing startup ecosystem.
(II) Reaching university students are a little more straightforward. The general rule of thumb of writing job posts remains the same, except that they love to be put in-charge of something and have the autonomy to innovate (especially those seriously looking into startups, and not investment bank rejects). For each school, the arrangements are as follows:
SMU: Dato Kho Hui Meng Career Centre (website). An 'account manager' will be in touch and you'll be requested you to fill up 7-8 questions per job post over email, and they will do the posting (in an internal portal called OnTrac II) and collecting of CVs for you. OnTrac II has strong filters and targeting features, so be assured that if you are hiring coders, business students won't be able to apply at all.
NTU: Career and Advancement Office (website). You will be able to get a TalentSite employer account, where you log in with your own email and password and you're able to post jobs and customize the targeting yourself. It's like another StartupJobs altogether.
NUS: In general, career services are handled by individual schools or faculties. Click here for a list of the faculties and departments. Also, do get in touch with the NUS Overseas Colleges (NOC) Program, an entrepreneurship programme run by NUS Enterprise that has lots of hungry interns to offer.
(III) Polytechnic programmes are more structured, although you can expect a handful of students who 'deviate' from the system (and I appreciate their courage and enterprising spirit for doing that) and apply directly to you.
However, to reach the main bulk, get in touch with Career Offices (it may be poly-wide or faculty-specific) and be updated about 'openings' for you to send them your internship proposals. When application season comes, some offices collate CVs for you while others get them to apply directly to you.
Either way, you get a bunch who's a little less experienced and hence more risk-averse, but it's possible to find shining stars among a group of up to 20-30 applicants.
3. Know the expectations
We continue in our three groups. The stage we're talking about now is of course during the interview, where expectations of both sides have to be managed. For a generic overview and partially what inspired this section, read this article.
(I) Guys in first group are in for a good experience but a relatively high pay to compensate the meagre amounts they have drawn for the past two years, it will take some convincing for them to accept $600 or $800 a month.
One spot I used to put such applicants in: "your other alternative is a mindless admin or call centre job that earns you three times this amount, that's a total of $2000 more. With this experience here, you easily earn that in a week or two in your first job." Seems like it's all about opportunity cost and the gratification effect that got to most of these guys.
(II) Interviewing students from NUS/SMU/NTU is much more tiring yet engaging. While pay expectations are on lower priority, the stability and certainty expected from applicants who are not as predisposed to startups can prove a potential challenge (see the last paragraph of this section). Also, in general, they probe much more into if the internship will contribute towards their future. There are two ways to manage this:
Explain that internships are all about finding out what you do not want to be. If you have a personal anecdote, especially if it involves yourself changing to an industry different to your field of study because of an internship, share it!
Use live examples in the company. For example, "our Head of Marketing was a finance student who previously worked in biochemistry". At this stage, students may not be able to understand the volatility of someone's place in a certain discipline but it's perfectly forgivable since all of us been through it too. Empathize.
(III) Aspiring polytechnic students usually have a Final Year Project (FYP) and internship report to complete along with the graded internship (usually known as industrial attachment, IA) which they would appreciate you giving them an A+ appraisal (of course, only for really good performance).
Firstly, do not diss the importance of such paperwork as it means everything to them. The relation that poly students perceive between field of study and internship is likely to be stronger than university students, and they're probably going to behave and perform in an even more textbook manner than university students, but it's just how students are, you see. If there's three things you should always do:
Ask about motivations to understand them as a person
Ask about school, easy questions to give them confidence that they're doing well,
Which helps in putting them at ease (as it's likely a virgin interview for many). Making them feel at ease is a result of the atmosphere you create too.
4. Know the process
I will try to crowd a few pointers together in this section. The process, of course, includes reaching out to the respective channels, putting up the job post, receiving resumes and calling up candidates, conducting the interview, and post-interview.
If you're a co-founder, it would be good to put an employee you trust in-charge of the whole hiring process, especially if you're in guerrilla hiring mode. It can be a secondary role, it can be an intern – the idea is to have a de facto 'HR manager' – and that makes your company look more reputable and organized to job seekers too.
The bottom-line is that the admin work to go through is probably too much for a co-founder to handle everything. Of course, nonetheless, the co-founder should sit-in all early-stage interviews personally.
Speaking of the interview, do not be afraid to reveal the culture of your company to these students out there, even if it means working till 11pm every night, or even if it means interns have to take up real responsibilities (you may want to epitomize this by asking the outgoing intern to sit in for a few interviews).
Be upfront about it, and those who are not cut-out for the job will self-select themselves out of your system. The last thing you want is someone who goes home at 6pm every day just because he's been told by his school that MOM regulations state 44 hours per week.
How then do you ensure you keep the ones that are motivated enough and can be trusted to do their work? You'd probably need to look at some cues during the interview. Body language, amount of passion, questions asked, etc. – it all adds up but there isn't an easy formula for this.
And, having done internships both part-time and full-time before, as an intern, it takes me about a month to love the company on a full-time stint and about 3 months on a wholly part-time stint. So, the advice? I'm assuming you'd want someone who would love the company almost as much as you do, so always go for full-time. As such, target the school vacations, and if your star intern has school commitments after his/her full-time stint, no harm doing a part-time extension with someone who lives and breathes the company.
A parting note
Lastly, and sadly, many schools and students alike are not ready to accept startups as what they know as the "industry" out there. It may already be difficult to convince students to join you, but before that, the hurdle to convince school offices that you are a company worth their students interning at is an even greater one. It then all boils down to positioning but not all hope is lost.
About Kang Liang
Was ShopBack's first talent acquisition manager. Interest in startups, ecosystems, emerging markets and making mistakes. Now in search for my next adventure while finishing a 'prestigious' SMU degree.
This post appeared first on TechInAsia, and has been republished with permission from the writer.