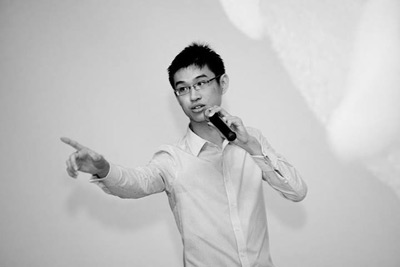 Before entering the start-up scene as a growth catalyst, Qin En was a trailblazer in human-computer interaction research. As a high school student starting from age 15, he worked under the Institute for Infocomm Research, A*STAR in user experience and usability studies with a focus on social gaming. Together with his mentor, he published 13 research papers in international conferences and journals, won numerous awards and was featured by mainstream media.
Qin En is dedicated to accelerating startup growth, through the provision of best practices, knowledge, experience and a pair of hands. He cares about achieving objectives and would do anything (as long as it is ethical and legal) to achieve scalable and sustainable startup growth. Leveraging on innovation, Qin En executes business development, marketing, sales and product strategies with speed, determination and finesse. He has accelerated startups' growth, helping them go from 1 to n with spin-off companies, guerilla marketing tactics and innovation.
InternSG is happy to provide our readers here with a short exclusive interview article with Qin En. Find out his views on interning at Start-ups and what he feels are the important roles and responsibilities in an internship.
Tell us a bit about your background and what inspired you to take the route of engaging startups as a growth catalyst.
Ever since I was 15, I was fortunate to conduct independent research studies in behavioral and computer science. Over the next 4 years, I completed 3 research studies and published 13 papers in international conferences and journals, yet there was a nagging voice within me to bridge the 'gap' between academia and industry. So I leapt at the chance to engage startups since mid-2012, and never knew I could learn and also contribute so much, yet have fun with a bunch of passionate, smart people (called entrepreneurs!). I took a shot at establishing a B2C startup in late 2012, but realized that I wasn't inclined to serve consumers directly (perhaps not yet). Instead, I derived much more satisfaction collaborating with other businesses, especially startups (because of the level of excitement and agility in getting stuff done), which gradually led me down the path of engaging startups as a growth catalyst (it's still work in progress though!)
Tell us about what do you think are the main differences in interning at Startups as compared to established organizations. What are your advices for students looking to choose between the two?
Startups have small teams, so the role an intern plays in a startup is vastly different from that of established organizations. In a startup, the intern needs to be independent and motivated, taking the initiative to go the extra step forward, suggesting what can/needs to be done. As I tell those who are looking for internships at startups, entrepreneurs are busy people. Their primary focus is the success of their business, so interns must be gung-ho from Day 1, actively contributing as a member of the team instead of waiting for instructions passively. This is not for everyone. It is high stress work, and every mistake made is obvious to the entire team (at times, even affecting operations). But the rewards and satisfaction is immense. The positive difference an intern at a startup makes is evident; although interns stay for several months only, the impact made is lasting (and the team never forgets you!).
Compare this to internships at established organizations, when you gain more formal exposure–your organizations' influence is far and wide-reaching, your deals could be million/billion dollar deals and in general, you are working at an organization that has achieved a measurable amount of success. While these internships expose youths to mega-scale operations/deals/clients (as compared to startups), they typically fall under 2 categories–shadow and support. 'Shadow' interns are involved in critical, value-adding (and typically client-facing) roles, but they are shadows, observing their mentors operate and rendering assistance if need be. An example would be internships at law firms, where interns usually follow around a senior associate or partner and learn the ropes. 'Support' interns usually do get their hands 'dirty' with real work which supports the frontlines, though they usually miss out on the client-facing action.
For students stuck between startups and established organizations, think whether you want a 'shadow' internship, a 'support' internship, or a 'gung-ho' internship. Each has its own merits, so find one that fits yourself!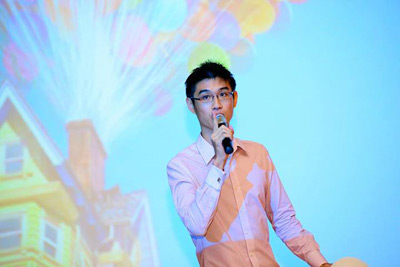 What is your ideal internship? And what kind of roles and responsibilities would you like to see interns take up in a company?
The ideal internship would be the 'shadow', 'support', and 'gung-ho' internship synergized together. The internship will see the intern engaged in value-add, critical work which is self-initiated (gung-ho) after learning the ropes from the experienced and successful in the organization (shadow) whilst supporting fellow co-workers (support). Actually, this is not impossible to achieve, and the general internship scene is already moving in that direction!
While interns can take on a myriad of roles and responsibilities, from design to coding, research to sales, to me, there are two important criteria I like to see internships meet. First, the intern must be motivated and believe that his/her internship role impacts the organization. Second, the intern must create real value and impact in the organization. For this to happen, interns and their supervisors should sit down together at the start of the internship to set goals and perimeters and establish the value the intern will bring to the organization. Only then is it possible for interns to be motivated and genuinely believe that their work is meaningful, and for employers to appreciate the efforts made by the intern.
Other than internships handed out by educational institutions or scholarship organizations, how will you advise student readers find their internships ? (The other obvious choice being InternSG of course, but apart from that?)
Before searching for internships, do some soul-searching first. Ask yourselves why you want the internship, and what the organization can offer you that others can't. Truth be told, there are adequate internship opportunities for every student; at times, students may receive more than one internship offer. So figure out your personal motivations for wanting the internship, whether it is for personal growth or to deepen knowledge in the particular industry, or to demonstrate interest in an unrelated field from your major or prospective major. Only after you are clear about why you want the internship will you be able to find a relevant, suitable internship that meets your objectives, leaving you satisfied, mature and happy!
---
This InternSG interview conducted with Qin En (Startup Growth Catalyst and Economic Development Board Overseas Scholar). You can find out more about him at his LinkedIn profile here http://sg.linkedin.com/in/looiqinen
We hope you like our "Featured Student Write-ups" article series. If you are someone, or you know of someone who has an interesting background (having great excellence in extra-curriculum activities, or possessing special talents, or can write really interesting articles), don't miss this opportunity to be featured in this write-up series on InternSG: the most popular internship portal in Singapore!
Please feel free to with a short executive summary of yourself (or the person you are referring to), and we will get back to you with more information.