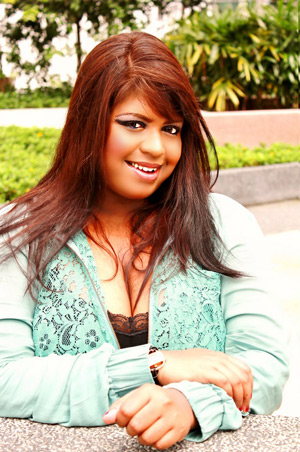 The publishing industry has always been a dynamic industry with multitude of interesting developments both in areas of technological advancements and discovery of great writers and thinkers. In this exclusive InternSG article, we invited Asha Gizelle Mariadas (Bachelor of Communication, with Double Majors in Journalism and Communication & Media Studies from SMF-Murdoch Uni), to tell us more about her experiences interning in the publishing industry and her personal advice for her readers who may be interested in this area of profession.
[InternSG: Asha, tell us how you were attracted to the world of writing, and your interning experiences]
Like A Horse With Blinkers
I was sucked into the publishing industry with my incessant habit of flipping magazines. And yes, it sure was no accident that I aspired to grace the glossy pages of a magazine someday.
At the age of 22, I was a successful candidate for the Singapore Women's Weekly editorial internship. Although I did not have the accolades and portfolio that impressive, I was resolute in making it my stepping stone. My interview itself was exhilarating and I was already envisioning myself to be an intern.
To me, it was a once in a lifetime experience to work alongside with people whom I had only read about. Every other day of my internship wasn't dreamy like what you see in the movies. Working in a noted publishing office has its own share of twists and turns. I had to adapt to their style of working, become a major at multi-tasking, practice some professionalism while working towards my dream of seeing my name on the pages of the then upcoming issue. I had many reasons to celebrate my internship with ACP Magazines. But I stayed fiercely focused as I didn't want to let the glitzy environment get to my head. I was definitely running my own race. Just like a horse with blinkers on.

Intern With Benefits
I morphed into a corporate cat from a mere intern. Although my present designation as a columnist is very much different from that of an editorial intern, I still apply the same techniques that I had learnt during my internship. I get down to writing feature articles, go about carrying out interviews of high-profiled celebs, perspective writing and some fashion dabble.
I used to steam clothes, put tapes on the soles of heels, carry bags while fumbling for the intern pass and deal with really expensive apparel and accessories, I learnt that details do mean a huge deal. My days of internship were riddled with such "to-do" lists. Perfection is what you need to strive hard for. Another trait that I had acquired was versatility. It did wonders in preparing me for the real world. It was a definitive experience. Personally speaking, it was the kind of experience that one can never get in the boundaries of a classroom or in the comfort of familiarity. I was an intern with benefits. Till to date, I pay attention to minute details on how my article is going to turn out to be like. Never did I realize that I had developed an eagle's eye, until I started looking out for blunders while doing subtitling for one of the local channels. That attribute came in real handy for me.
[InternSG: What do you think have most changed in this industry the past decade, and what kind of advice will you have for our readers ]
Boons and Banes
As with the advent of internet and technology, interactions have raised to a new level. It has blurred borders. Interviews can now be done on Skype or even via email. As much as it is a bane, it sure is an advantage when used in the right manner. As a writer from Singapore, I can whip up articles in the comfort of my own abode for an offshore fashion magazine. Long gone are the days where reporters or journalists have to hang around at the office, awaiting "green light" or "thumbs up" from their bosses or editors to go ahead with their story in mind. A beep, an email or a buzz should do the trick in present times.
But then again, minding formality is essential . Whining about your day at the office or how much you detest the cattiness of the editors (or superiors) will land you in real hot soups. That's a no-brainer actually. Even if the temptation is there, hold back and do not keep snapping away at every single detail of your internship. Even when you attend a press conference or an event, refrain from publicising the contents of the swag bag or worse still; complain about how sparing the contents were.
Wise Words
Even if it sounds a little woeful, the context of real corporate world isn't a very kind one. If anyone is looking forward to have their first major break in the publishing industry, it is highly recommended that you forget about The Devil Wears Prada or Ugly Betty, where drama is much appreciated. An internship at the publishing house isn't necessarily where glamour and hype greets you at every corner. No. You ought to remind yourself that the publishing industry or media industry for that matter has its own glam, un-glam and wicked days.
On the better end, my advice to all young, aspiring writers would be never to lose sight of your goals no matter how impossible they seem. Tricky may be the word to best describe this industry. But a solid internship paired with perseverance and commitment will sure take you to places. And always be on time. Be ready to work into the night and hail as a firm believer of the concept of "climbing the corporate ladder". Prove to them that you possess the potential to be someone more than a rookie. Be organised. Know the drill by the back of your hand instead of just sitting around. Be keen. Display some willingness to learn. Do not despair when draft copies get thrown back at you. Swallow your pride and work harder to grasp their preferred style of working. If you have what it takes, shine bright like a diamond.
[InternSG: To inspire our readers, tell us about your wishes and aspirations ]
A Little More On The Plate
Well, I do have my own aspirations. I am a great fan of hard work. Success is never given. It is earned. Albeit being part of the print industry itself is an honour, it never hurts to have a little more on the plate. I've seen my name in different mediums such as on television, magazines and online platforms for subtitling, television production, magazine features, voice-overs and online editorial contributions. I treat each and every one of my by-lines akin to some prized trophies. I would like to adopt an even more sophisticated style of writing and working as means of setting a yardstick for myself.
It has been my dream of late to see my words in print on a newspaper, be it a local or offshore tabloid. As cliché as it may sound, the sky is the limit. There are editorial awards for the young, earnest and endowed journalists. And I am working really hard to attain my long-time wish of getting recognised for my editorial works of any category. Let's wait and see if I could make 2013 to be my year. Till then, time shall be my friend here.
Thank you InternSG for all the time and love. Readers can drop me an email at
---
This InternSG article is contributed by Asha Gizelle Mariadas (Bachelor of Communication, with Double Majors in Journalism and Communication & Media Studies, SMF-Murdoch Uni).
We hope you like the "Tips for Students" article series. If you are someone, or you know of someone who has expertise on a related topic, don't miss this opportunity to write something to be featured in this write-up series on InternSG: the most popular internship portal in Singapore!
Please feel free to with a short executive summary of yourself (or the person you are referring to), and we will get back to you with more information.