Not very often do we get a chance to interview with an IT professional for a multi-national information technology company that has its presence felt globally in both corporate and consumer space. Today, we are pleased to have Mr. Mohamed Noorul, who has rose through the ranks to become Enterprise Technologist, Asia Pacific & Japan for Dell Global B.V (Singapore Branch).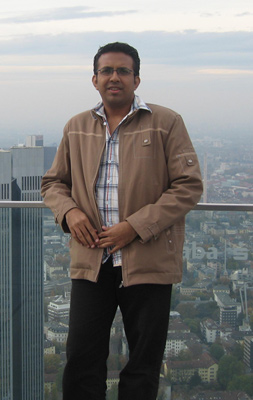 [InternSG]
How do you define your role as an Enterprise Technologist? How does it feel holding this position and what are the responsibilities revolving around this career?
[Noorul]
As the Storage Intelliegent Data Management, ET, we are the storage and data management technology solutions subject matter expert within the regions that we support. We possess the highest level of experience in storage technology related solutions, with a high acumen to related technologies. This role is critical in creating greater mind share, awareness, consideration and credibility of Dell Storage solutions with SMB customers in order to significantly grow our Dell storage sales market share.
[InternSG]
How many years of working experience do you have and how did you get started in the field of IT?
[Noorul]
My first job was with IBM as a Systems Service Representative responsible for IBM System p servers (AIX) and storage (tape & disk) installations, configurations, services implementations and problem determination. This role gave me the foundation skills to build my expertise in Enterprise Servers and Storage, ESS. Through the last 14 years, I have gained various experiences working directly with IBM and IBM Business Partners, as well as Hitachi Data Systems, HDS.
[InternSG]
IT is a diverse industry with companies dealing with hardware, software, mobile devices, cloud, virtualization and storage. Is there a reason why you focused on the storage segment, where there are companies like NetApp, EMC, Hitachi Data Systems?
[Noorul]
My interest in Enterprise Storage and Data Management increased significantly after my stint in HDS, further spurring my passion towards complete Enterprise Storage solutions, which includes consolidation, virtualization, business continuity, disaster recovery and data management.
[InternSG]
Many young students and graduates are at cross-roads, wondering which company to join and which area to focus and build their expertise. What sort of advice will you give to them for jump starting their career?
[Noorul]
The key is to focus on your interest and area of expertise. A good way to begin is to embark on a career with a company that can further this interest of yours. It's important not to job hop in order to build a solid foundation in your expertise and this is especially so, when you are fresh out from school.
[InternSG]
What do you think are the factors contributing to your career success?
[Noorul]
Dedication, focus, interest and team work are main factors contributing to a successful career.
[InternSG]
What do you think is the hottest trend in the IT market now?
[Noorul]
Cloud computing, server & storage virtualization and professional IT services, e.g. data migration, implementation of enterprise servers, storage and virtualization, data-center services.
[InternSG]
If there is one thing you want the students or young graduates to remember, what would it be?
[Noorul]
Dream BIG and Dare to Fail.
[InternSG]
Thank you for sharing so much with our readers! We are sure there are many young readers out there who aspire to be like you. How can you be contacted?
[Noorul]
---
We hope you like the Career Write-up article series. If you are someone, or you know of someone who has an interesting career (having unique career choices, or possessing special skills, or can write really interesting articles), don't miss this opportunity to be featured in this write-up series on InternSG: the most popular internship portal in Singapore!
Please feel free to with a short executive summary of yourself (or the person you are referring to), and we will get back to you with more information.