Previously, InternSG has featured students from different walks of life in our ongoing "Featured Student Write-ups" article series, diving into questions about their career aspirations, and internship experiences. We hope readers have really enjoyed and learned from the interview articles.
This time, InternSG is proud to bring yet another interesting article series that will focus on working professionals in various industries. In our very first featured article of this Career Writeup series, we have with us, Mr. Adrian Ooi, 32 years old who is a 1st Officer with Singapore International Airlines, SIA.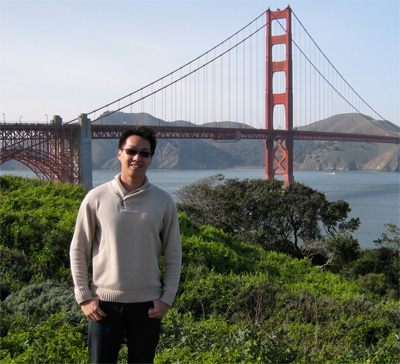 [InternSG] It's great to know that you are willing to share your experience with the younger generation on what it takes to be a commercial pilot and how it feels like being one.
Can you share with us on how you embarked on this journey in becoming a pilot for the world's renowned airline?
[Adrian] I have never imagined myself taking up this career before. I graduated from Nanyang Technological University in the field of Computer Engineering in 2004 and got myself a job as a software engineer. However, I realized that is not the kind of lifestyle I want. Coincidentally, I learnt from my friend that SIA is recruiting pilots and provides ab initio training for those without prior experience. I knew I needed a change and so I went for it.
[InternSG] How long have you been soaring the skies?
[Adrian] Apart from the training period, I have been flying for 3 year plus.
[InternSG] Many young people out there aspire to be pilots. Are there any prerequisites before enrolment?
[Adrian] The prerequisites are straightforward, i.e. minimum 5 credits in GCE 'O' level in one sitting. Perfect eyesight is not required as long as it is corrected with glasses to a certain extent. More information can be found at the official site. Foreigners are welcome to apply as well.
There are a few rounds of interview to ascertain your interest in aviation along with background checks for security reasons. There are also psychomotor, IQ, aptitude tests to assess the candidate's teamwork, leadership qualities too. Those who are selected will be scheduled for a medical test and if the test went well, congratulations! HR department will contact the candidate to offer the contract.
[InternSG] How would you describe the training?
[Adrian] The training requires one to be mentally strong and diligent. In my instance, it took me 3 years to complete the training. The other interesting aspects include attending a team cohesion course in Outward Bound Malaysia (Lumut). There is the Ground school training where aviation subjects like air law, instruments, meteorology, flight planning, HRM and so on were taught, which leads to obtaining Airline Transport Pilot License, ATPL. During this course, we were given a chance to fly the Cessna 152, Cessna172, twin engine Baron Beechcraft, turbojet Lear45 to assess our aptitude in flying. Training spans across a few locations in the region. After completion, you will be qualified with Commercial Pilot License, CPL. The last phase training will be dependent on the fleet that you will be posted to, which will require another set of training including flight simulator and most importantly, flights with hundreds of passengers! Finally, if everything goes well, you will be checked out as a First officer.
[InternSG] How does it feel like testing the limits of the skies almost every other day? Do you miss home while traveling on long-haul flights?
[Adrian]With modern state of the art technology, aircrafts are built with fail safe redundancies and standard operating procedures have been revised regularly to ensure a safe standard of flying. For pilots, we need to go through checks every 6 months to maintain proficiency.
Fortunately, being away from home is something that I'm used to, so home sickness is something that I can manage. I love staying in hotels and time flies when you are overseas. The funny thing is I missed home a lot more when I'm serving my reservist in the army!
[InternSG] Having been exposed to many different countries' people and cultures, which country impresses you the most?
[Adrian] I personally like Asian countries, for instance Japan and Hong Kong. The people are friendly and the places are very lively. Most importantly, the food is fantastic!
[InternSG] Thank you for sharing your experiences. Is there a message that you will like to share with our readers? For example, your viewpoint of life, work or a certain value, philosophy that you subscribe to?
[Adrian]What I think is most important for a young graduate is to find a job that he or she enjoys working. For me, I think this is the perfect job because I never have to bring my work back home. For those who are interested in becoming a pilot, don't hesitate any further.
[InternSG] Oh, we almost forgot one of the most important question for the benefit of our female readers, are you still single and available?
[Adrian]Haha, I wish I were. Unfortunately I am currently attached. My girlfriend will kill me if I were to declare as a swinging bachelor! My girlfriend is a cabin crew and we met each other during one of the flights we did together.
Friends are still welcome of course!
[InternSG] Well, I'm sure with your qualities, you have no lack of choices! This concludes our interview with you and how can our readers contact you?
[Adrian]I can be reached at
---
We hope you like the Career Write-up article series. If you are someone, or you know of someone who has an interesting career (having unique career choices, or possessing special skills, or can write really interesting articles), don't miss this opportunity to be featured in this write-up series on InternSG: the most popular internship portal in Singapore!
Please feel free to with a short executive summary of yourself (or the person you are referring to), and we will get back to you with more information.