In this article, we have Yap Shi Wen expressing his views on internship and entrepreneurship in our ongoing Featured Student Write-ups series.
Shi Wen is currently pursuing a Bachelor of Arts in Psychology at the Singapore campus of James Cook University of Australia. He is also the Toastmaster club president for James Cook University. Previously he has worked with the Singapore Explorer on local attraction projects and in Pathlight School observing how the vocational training of autistic students was conducted in the school cafe. Now he is working with 'Castles Can Fly', a corporate training and events company as a project crew.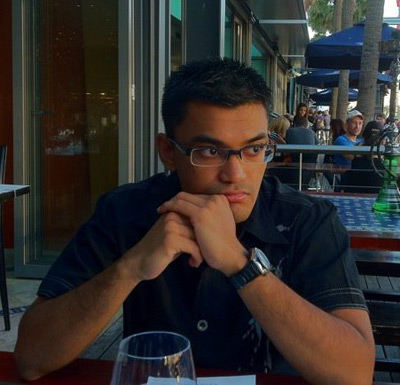 A brief self introduction by Shi Wen:
I have actively engaged in charity missions throughout my life. Having gone with the Rotary Club of Singapore on Medical & Dental Missions around the world to places like Cauayan City, Philippines, Karawaci and Indonesia. I have also undertaken the role of Documenter and Assistant Videographer on medical missions to Hainan, organised by the Singapore Hainan Clan Association.
I was brought up by parents who believed in allowing me learn from making mistakes and facing the consequences. This shaped my development to pursue risks and learn from it, rather than being shielded from the world. My true self is very much like my love for martial arts, where I find myself overcoming not only the opponent but my inner self; to continuously outdo myself and take the win further.
Do you think an internship is vital?
I believe that internships are vital as they add value to one's resume by building up practical job experience and offering networking opportunities. It exposes youth to the sometimes harsh realities of the working world as well as an insight to the politics and social environment of an office.
Interns should start from the bottom for a simple reason – we do not know anything. Starting from the bottom allows us to learn the fundamentals and to develop our skills, as we are in a position to understand how processes and operations in the workplace are conducted. It allows us to build up our proficiencies and discover the areas we can excel.
Right upon graduating from school, would you rather be an Academic or a Corporate raider? One comes with a respectable, stable and gently inclined career, the other a fast and furious, 'show-me-the-money-or-you're-fired' lifestyle.
I would love to get a shot at the Corporate Raider lifestyle. I'm still young and definitely love the fast pace. The challenging corporate world allows me to immerse myself in an environment where I'm never bored and always on my toes. I want to make my money, catch up on investing early and retire young. Thereafter I will consider studying and spending more time on academic research works.
Many youths in Singapore have displayed their creative genius and a limitless energy to pursue their passions. Some even have a strong urge to bring it a step further in starting a business to transform their ideas into profits. But why do most hold-back and end up restricting themselves into the mainstream 9-5 jobs instead of incubating the next 'facebook'?
The reason is very simple – Singaporeans are nurtured in an environment where pragmatism is emphasised and failure is looked down upon. The cultural paradigm embedded is to practise risk aversion. By comparison to a dynamic entrepreneurial country like the USA, risk and failures are readily embraced and welcomed.
Here in Singapore, almost every young adult vies for the stability of a 9-5 job. Few have considered going all-out and risking their time and efforts on a venture (that may or may not succeed). Those words within the brackets keep echoing in their minds. We are not nurtured to take risk. There is no dynamism. Failure would mean having a stigma attached to you and your corresponding actions. Only the steady, slow build-up of wealth through employment and savings is promoted.
How can readers/employers get in touch with you?
People can easily get in touch with me through email at
---

We hope you like the "Featured Student Write-ups" article series. If you are someone, or you know of someone who has an interesting background (having great excellence in extra-curriculum activities, or possessing special talents, or can write really interesting articles), don't miss this opportunity to be featured in this write-up series on InternSG: the most popular internship portal in Singapore!
Please feel free to with a short executive summary of yourself (or the person you are referring to), and we will get back to you with more information.